2 November 2002, Huntly

FIREWORKS MEETING

Well,
Back to my home track at Huntly for the first time in 2 seasons. It was great to be back and receiving very favourable comments on how well the car looked.
What a shit of a night, otherwise. Rain before the meeting threatened to cancel the nights action but, thankfully, the Speedway Weather God's were with us and the meeting went ahead without any further rain.
The track was absolutely brilliant once it dried and was very fast.
My first race saw us gridded up with 4 other Ltd's and 5 Supers on the other side of the track.
After a good start and two laps, the car broke down. It is an electrical fault, distributor, points, condenser, coil, ignition, you name it, only problem is I don't know which one(s) is causing the problem. When the car gets hot it just breaks down....
I was happy to record a fastest lap of 18 sec on lap 2, which compared to Phil Towgoods fastest lap of 15.8sec, I was happy to be almost on the pace, ha ha ha...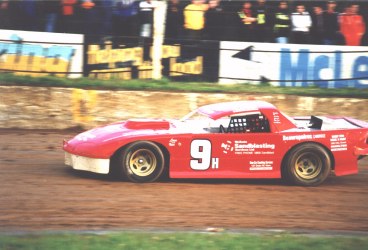 Second race came and I didn't make it to the gate in time and was rightfully shut out. No complaints for the officials there. Just took too long, my fault!!!
Third race and the car seemed to be running OK. Unfortunately after 1/2 a lap, she broke down again and so I watched the rest of the race from the infield. BUGGER!!!!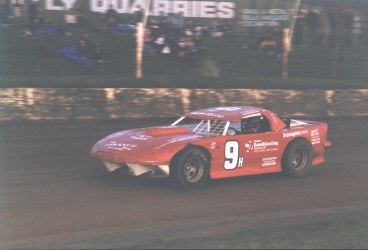 All in all a disappointing night for me, but a great night for the large crowd of close to 3000 who enjoyed a spectacular fireworks display.
See ya...