Upgrades - 2010 / 2011

15 September 2011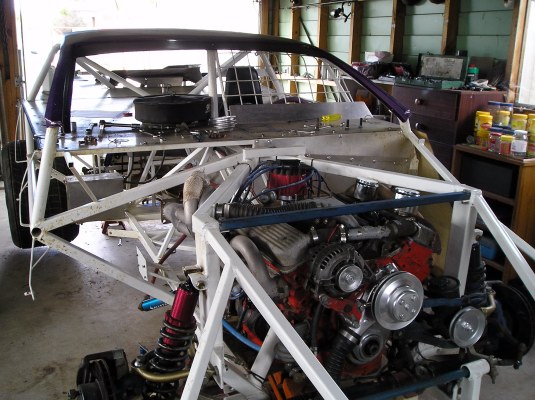 Car all stripped out for new gearbox, carb, dizzy, harmonic, etc...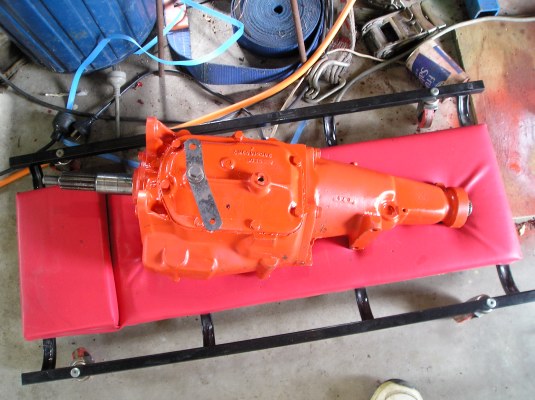 New gearbox - 3 Speed Saginaw - Ready to go in.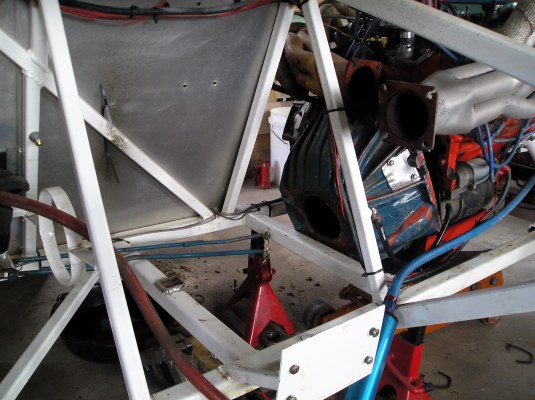 Old gearbox gone and old mount cut out.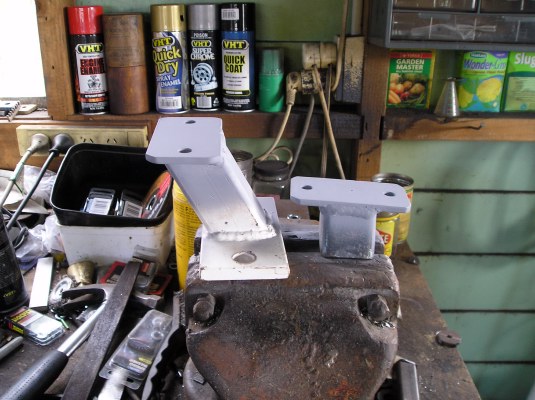 New 2-piece gearbox mounts being made.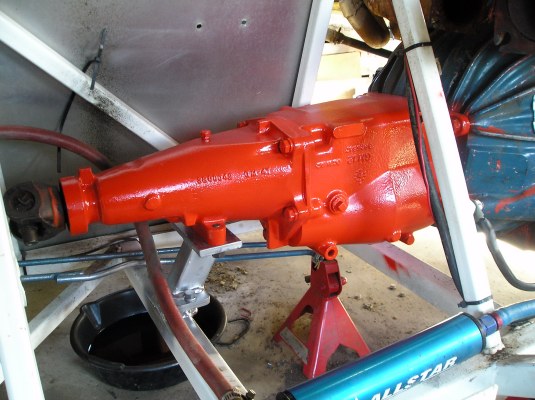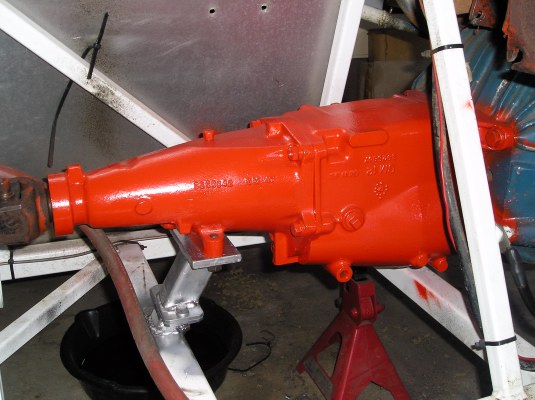 New gearbox and mounts in the car.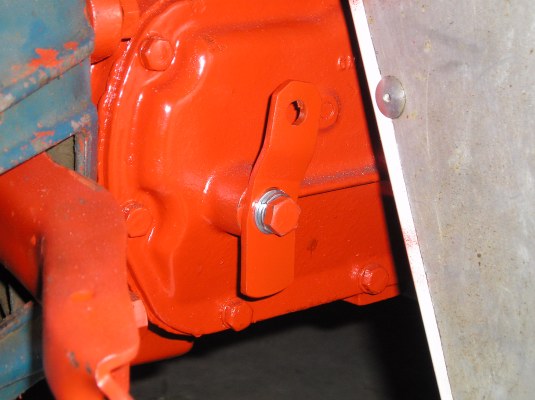 New shift levers, only 1 showing, of course... (Had to make these!)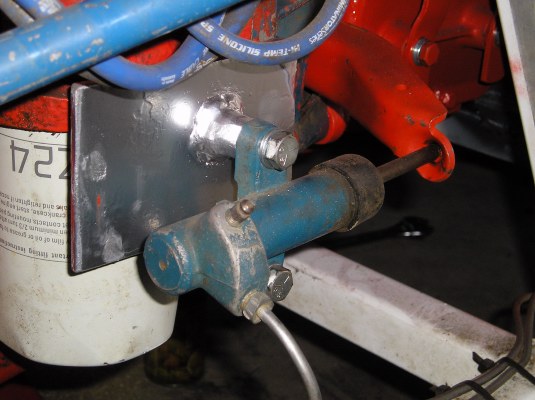 Had to modify hydraulic clutch ram fitting to accomodate new, longer clutch fork.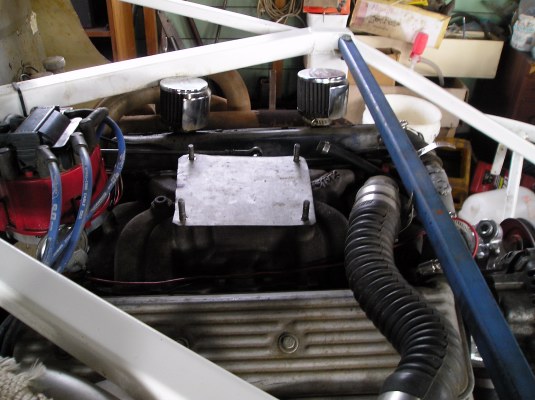 No Carb and I had to replace one manifold stud.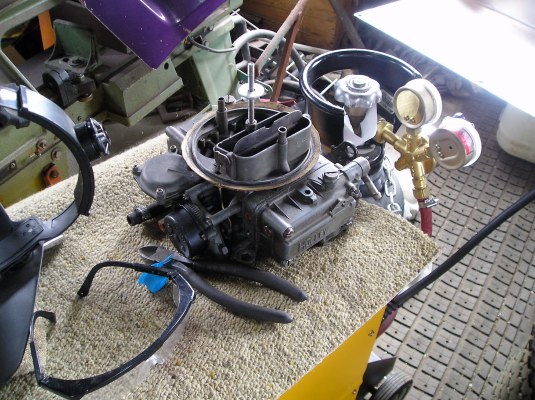 Re-kitted Carb all set to go back in.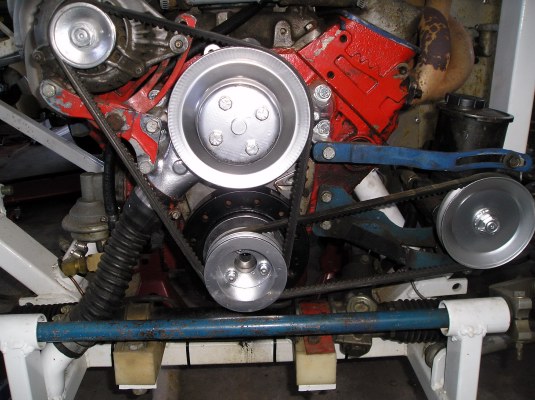 Harmonic, pulleys & belts all back on.
13 October 2011
Upgrades, repairs and changes all done and ready for the new season ahead.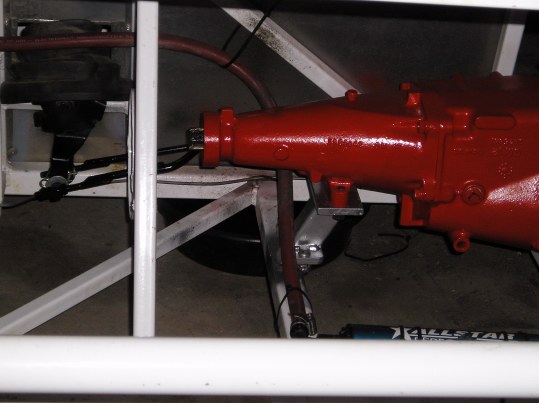 Gearbox in and new linkages fitted.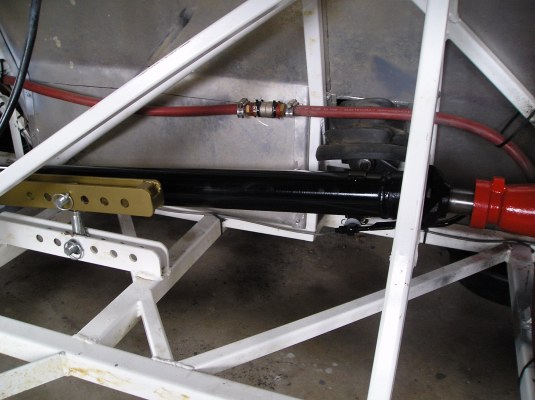 New, shortened driveshaft fitted.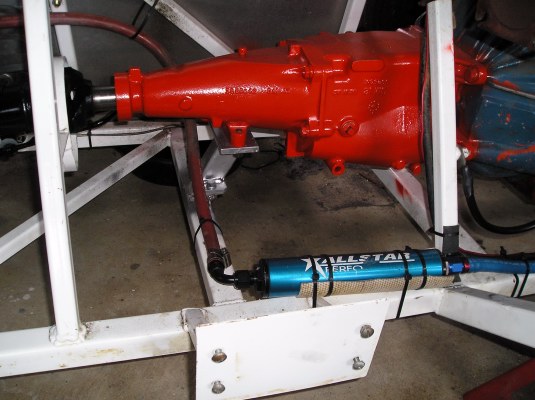 New anodised fitting on fuel filter, replacing big buljy brass fittings.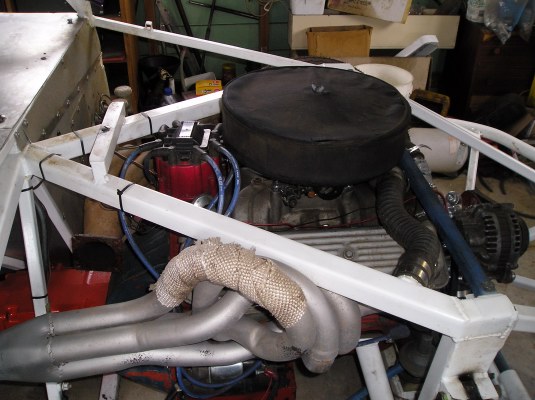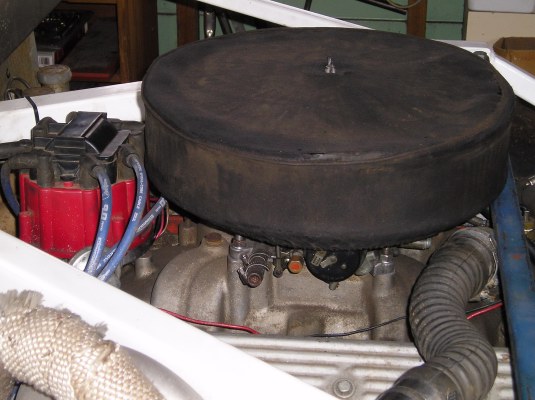 Carbs and air filter refitted.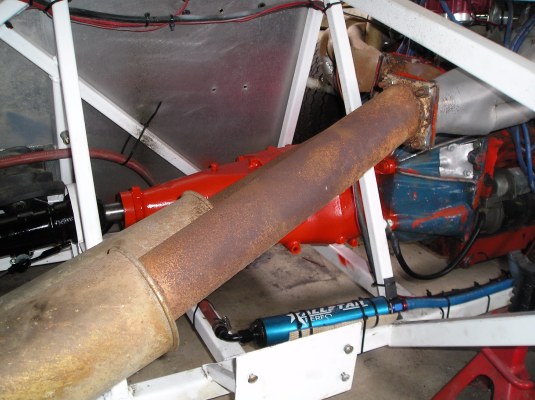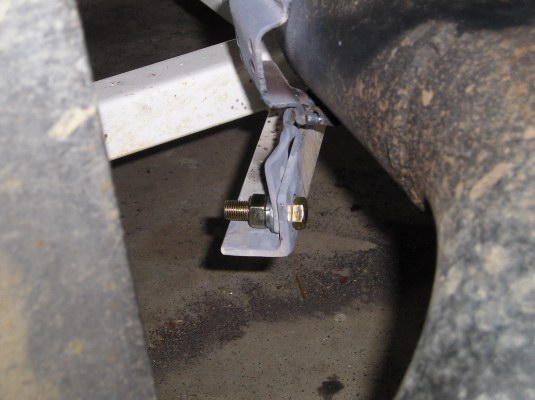 Exhaust refitted.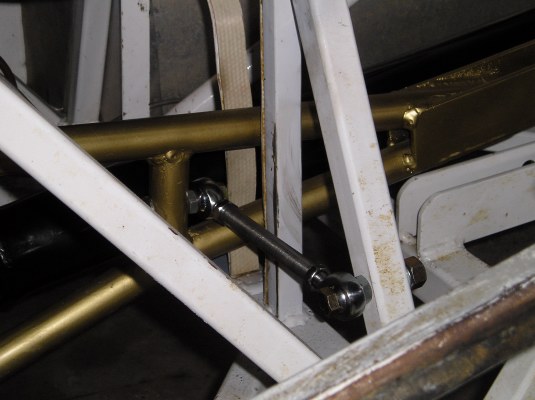 Stabiliser arm fitted to torque arm.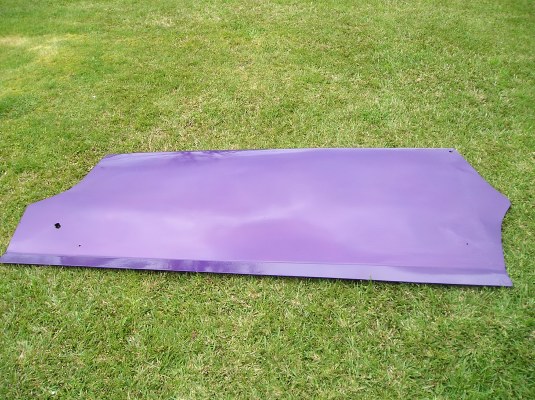 Side panel repaired & painted.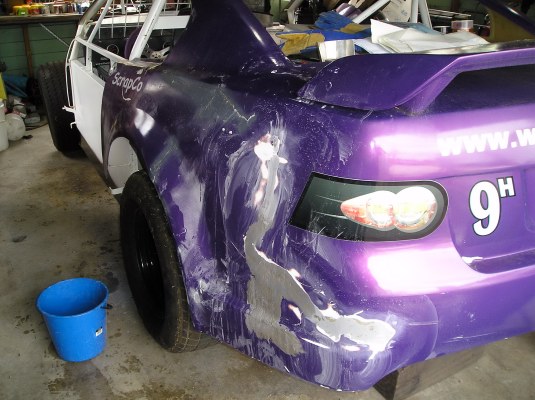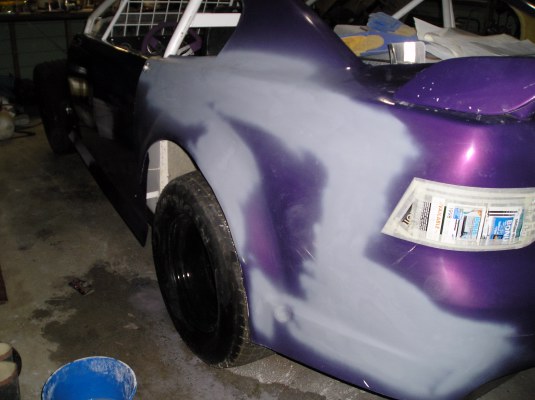 Repairs to rear end body finished.