Nigel Wilton

A Personal Profile...
(Scroll down for personal photos below)
Name: Nigel Wilton
Date of Birth: 25 July 1965
Place of Birth: Masterton, New Zealand
Occupation: Finance Officer
Home Town: Hamilton
Partner: Working on it...
Children: Lisa & Ian
Hobbies: Rugby (still playing!), Motor Racing,
Cricket,
Favourite Drink: Waikato Draught, Jim Beam, Diet Coke
Dislikes: Negative people who have huge ego's and
any political B/S in any Sport!
Started Racing: 1996 / 1997 Season at Huntly Speedway
Favourite Track: Huntly Placemakers Speedway
Best Race Memory: FIRST WIN!!!!!!!
Current Car: 2009 VE Commodore
Previous Car(s): 1994 Chevrolet Camaro
Car Number: 9H
Career Highlights: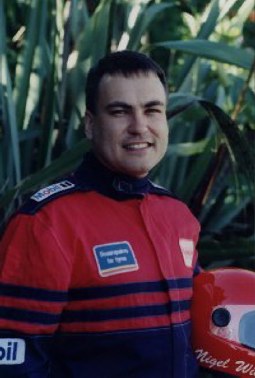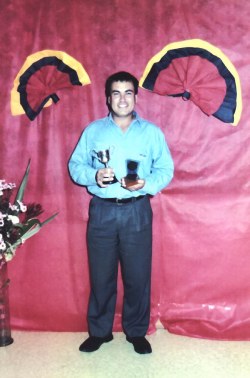 First Year - Most Improved Driver
1996 / 1997.
Qualifying 8th (42 Cars) Waikato Ltd Saloon Champs,
1997 / 1998 season.
Winning Feature Race of Ltd Saloon Invitation Meeting at
Kihikihi Speedway, 1 March 1998. This race also doubled as my very first race win!!
Winning first race at Paradise Valley Speedway, Rotorua, 4 January 2000.
Winning Feature Race at Huntly Placemakers Speedway, 19 January 2013. This was also my first Win at Huntly.
Below are some fun times, not related to speedway...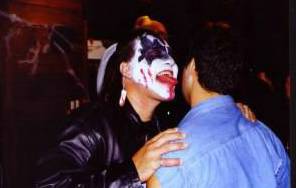 Halloween 2001 - Me as Gene Simmons.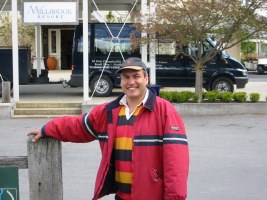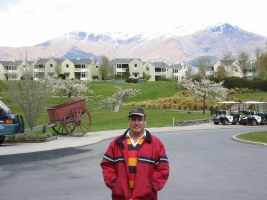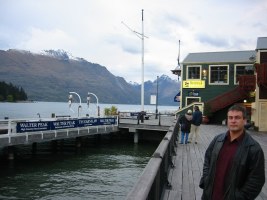 Queenstown, October 2002
During the summer I was invited to play Village Cricket in the Cambridge team with some friends from Rugby. This is a Thames Valley wide Sunday cricket league. Rules are simple, 30 overs per side, with a max of 3 overs per bowler (5 step run up) and you have to retire if you score 50 runs while batting. We were fortunate enough to make the final where we played Te Awamutu. Unfortunately I can not remember the score, but I do remember that WE WON!
Some very 'sad' photos follow... lol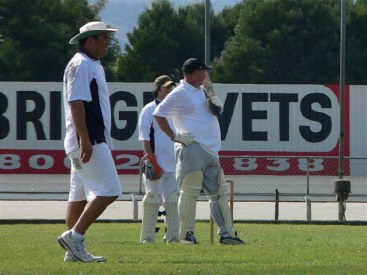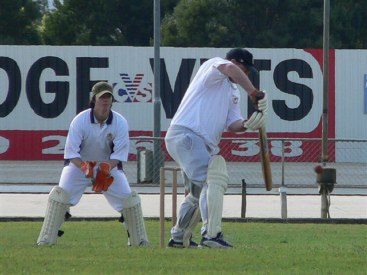 RV (Chris Richtervisser) Showing A Steely Determination On His Way To 50 Runs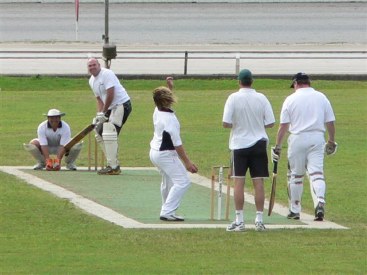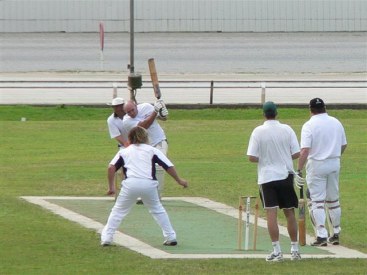 Mike Sheeran Showing Some Controlled Aggression While Bumpa (Mark Terry) Looks On From the
Non-Strikers End, with Ashley Boyd Umpiring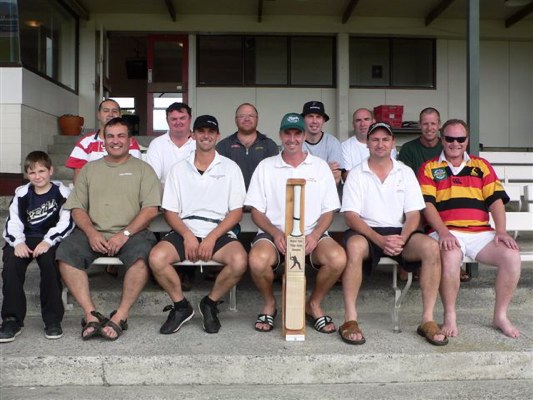 Back Row: Rubberman (Bruce Robertson), Bumpa (Mark Terry), Red aka Hobbit (Glen Bruce), Malcolm Boyd, Mike Sheeran, Mess
Front Row: Ian Wilton, Hundie (Nigel Wilton) Speaky (aka Gold Medalist), Ashley Boyd - Captain/Selector, Cuz (Craig Lomey),
RV (Chris Richtervisser)
Absent: PT (Paul Taumanu), Jason Pope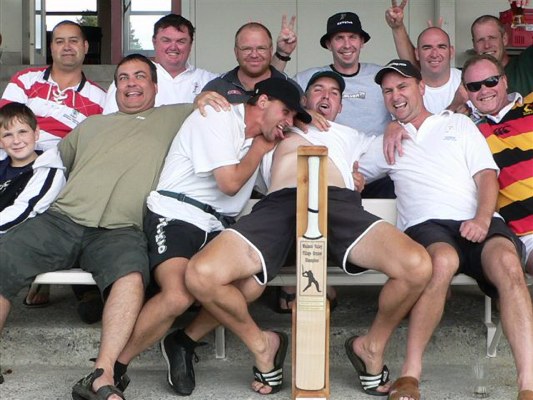 Cambridge - The Winners of the Village Cricket Competition 2007
The Official Triumphant Team Photos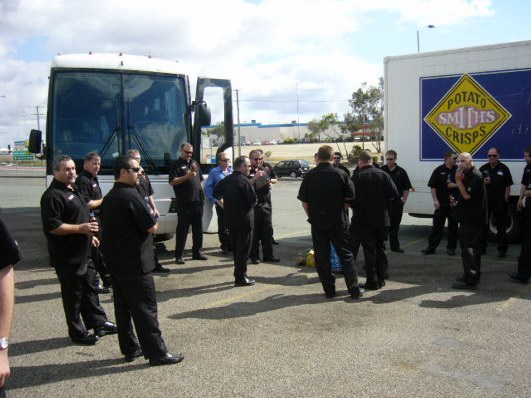 The Tour Party in OZ - Hautapu Hopefools, August 2007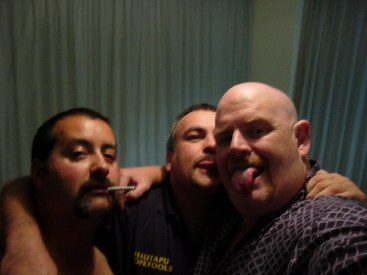 First Night on The Piss...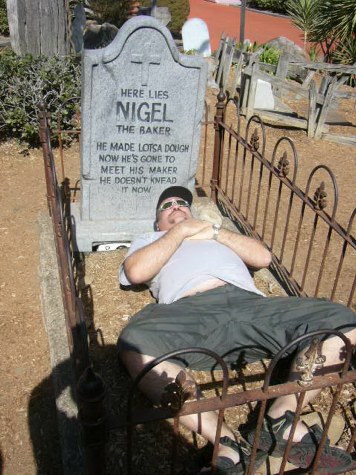 I Made a Miraculous Recovery - Movie World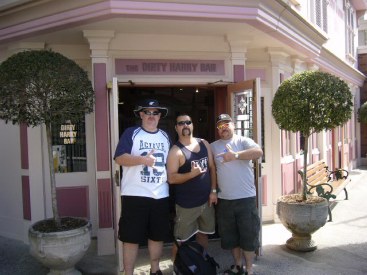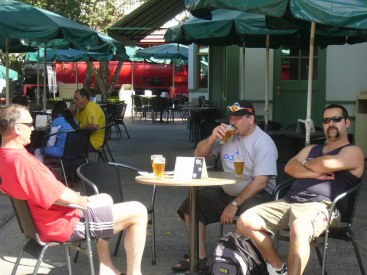 Dirty Harry Bar - Movie World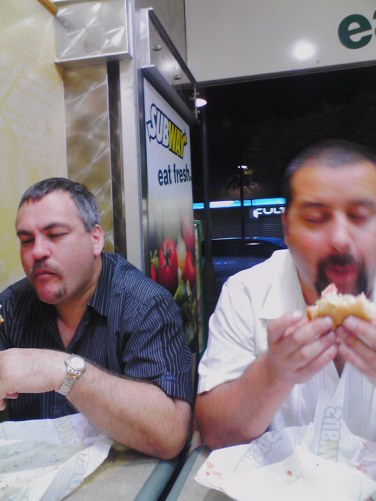 Eating Healthy at 2am - Subway Surfers Paradise
Holding a Live Snake - Dreamworld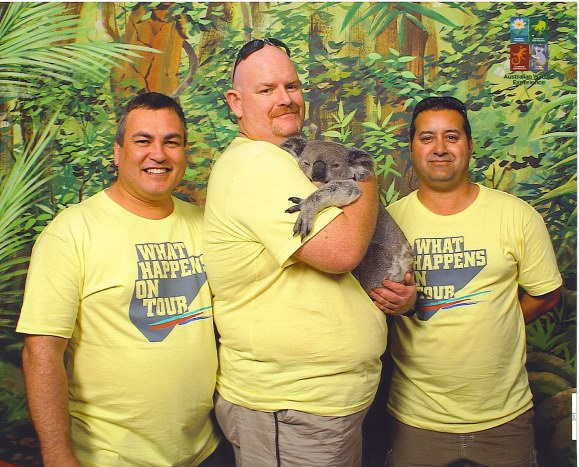 Gotta Love Those Shirts - Dreamworld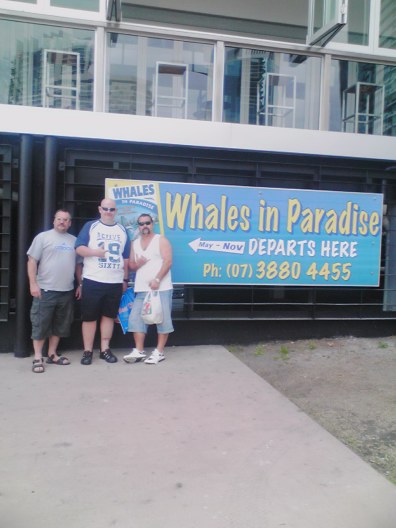 The 3 Big Whales at Surfers Paradise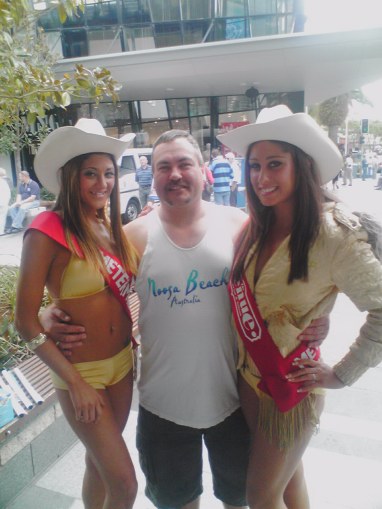 Surfers Paradise Meter Maid Angels
Some Of The Team with Colin 'Pinetree' Meads At Prizegiving 2008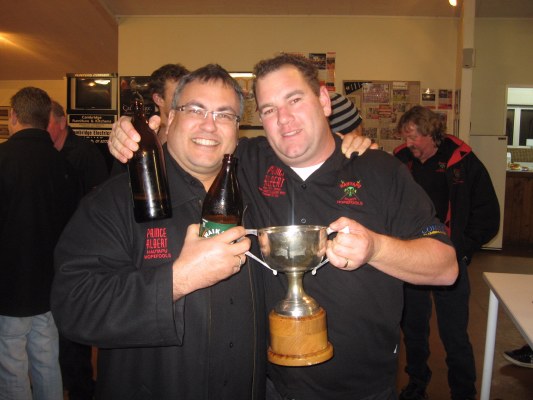 My Fellow Front Rower Scotty Wallis & I With The Waikato 3rd Division Cup 2008