Upgrades - 2007/2008

14 July 2007
Have started the rebuild process, finally, with repairs being done on the rear, where the panard bar chassis mount was ripped out, and lowering the front bottom arm suspension mounts to raise the car 2". This should hopefully allow for more movement in the suspension and give a better handling car. Thanks to Richie Bradford for his help and welder.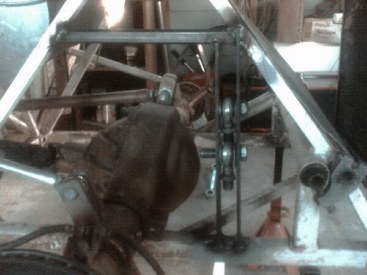 New Panard Bar Chassis Mount Assembly & New Bottom Arm Suspension Mounting Point
15 September 2007
Have started again on the rebuild process. Have finished cleaning up suspension towers by removing all mounts and have cleaned them up ready to be re-mounted 2" lower. Have made new bottom arm mounts for right hand side.
Have almost finished bottom arms, just have sway bar mounts to weld on and fit new ball joints. Thanks to Derwig for his help and welding expertise today.
Just need to buy some shocks now and weld on the rest of the suspension mounts to get the car back on wheels.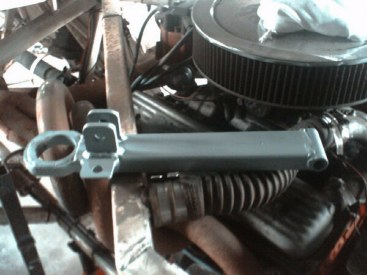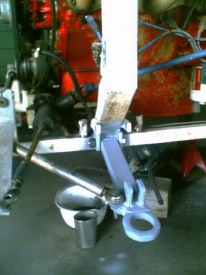 New Bottom Arms
12 October 2007
Spent a whole day on the rebuild process with Richie, last weekend. Have pretty much finished everything now except for rear shock mounts.
Have finished the bottom arms, just need to press in new ball joints. Stub axles have been cut and welded back together in a new configuration, supposedly better for racing.
As I said before I just need to buy the new springs, shocks and coil over kits to be ready to go racing.
A huge thanks to Richie Bradford, yet again.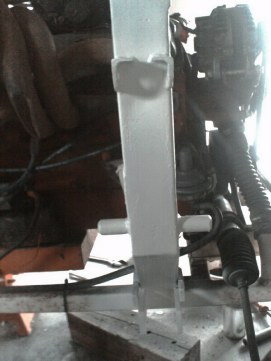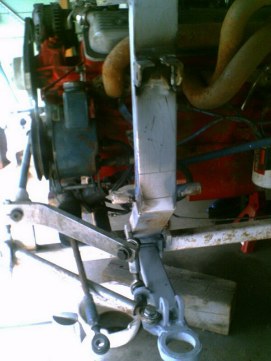 Suspension Mounts Finished & Towers Painted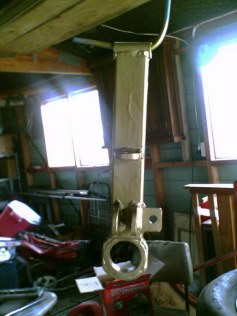 Newly Painted Bottom Arm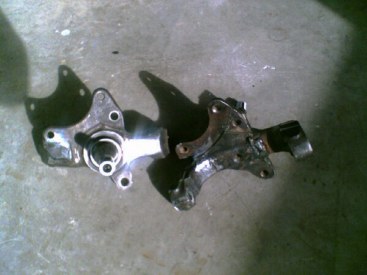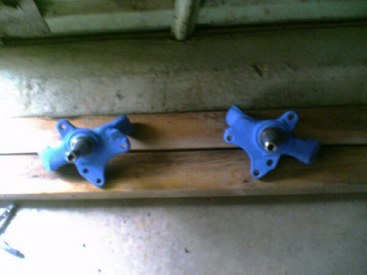 Stub Axles Cut & Welded and then Painted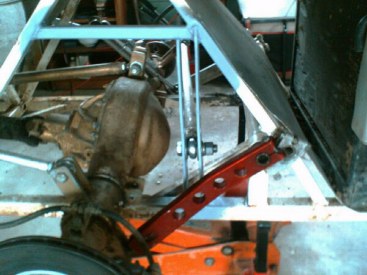 New Rear Torsion Arm Fitted and Panard Bar Refitted.
28 January 2008
Cut off damaged rear bumper and removed diff from rear to take in to Hampton Engineering.
4 February 2008
Thanks to Waikato Sandblasting Services I dropped off the diff at Hampton Engineering to have it straightened and widened on the RH side by 3 inches. I noticed that 1 tooth on pinion has been knocked off, so it looks like I will need to invest in a new crown wheel & pinion in the near future.
15 February 2008
Picked up diff today to find that there are two teeth missing from the pinion. Definitely need a new set for next season. Will keep going this year till it goes bang.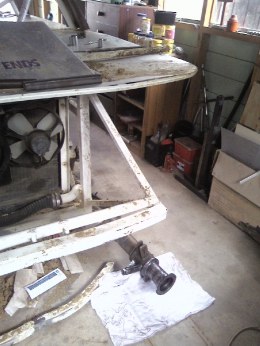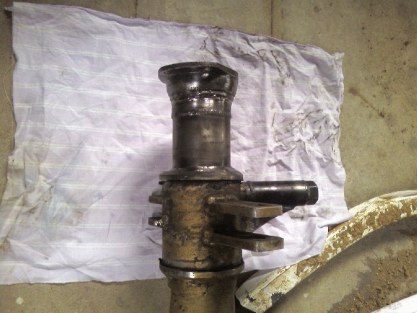 Diff Repaired - Note Missing Section of Bumper in Photo on left.
27 February 2008
Diff painted & back in car. Thanks to Mark at Metro Motors for the use of his workshop press to press off old bearings and press on new ones.
Thanks also to Derwig, yet again, for welding on new rear bumper section.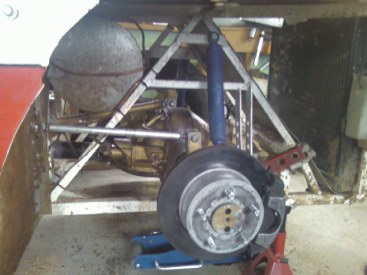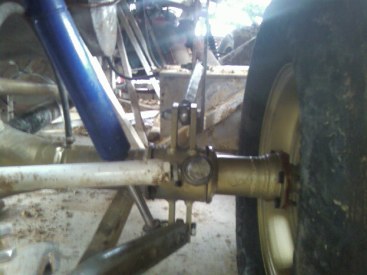 Diff Back in Car.