Upgrades - 2004/2005

16 October 2004
Just waiting on my diff to come back from the engineers after fabricating a birdcage and I will be ready to go.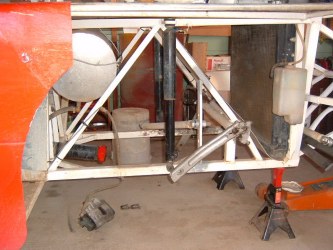 No Diff...
Have fitted an HEI distributor and shifted the breather on the motor, to improve performance and stop oil getting on motor.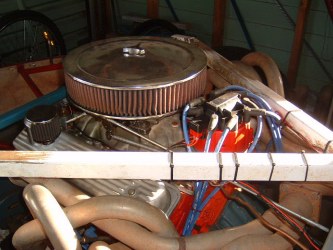 HEI Distributor & Breather on Rocker Cover.
7 November 2004
Picked up diff on Friday. Steve Hampton certainly does good work.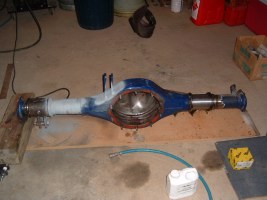 9 November 2004
Got a long way towards fitting birdcage, but had a little trouble with welding splatter getting underneath the plates. No good at all!!!!!!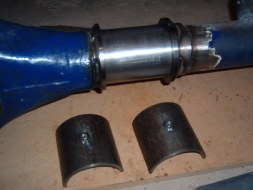 Right Hand Birdcage & Torsion Mount fitted & Bare Left Hand Side.
Have tidied up tonight ready for another go on Thursday.
Thanks to Richie Bradford, a Hopefool and very good mate. Cheers.
22 November 2004
I have almost finished birdcage, just left hand side to do and put alloy back on.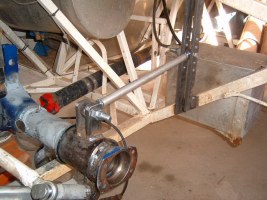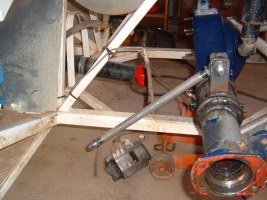 Right Hand side finished and Left Hand Side almost done.
4 December 2004
Diff is back in the car. Just have to purchase a new right rear seal for the axle/diff and it will be all go.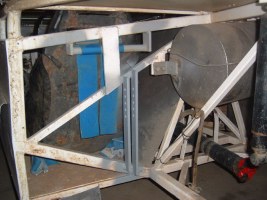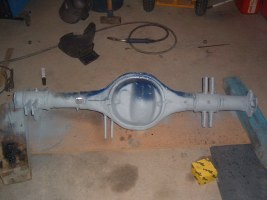 Left hand side fitted and Diff Mounts all done. Started primer painting.
10 December 2004
Diff finished and in car. Just need to adjust torque arm. Too long now, for some reason??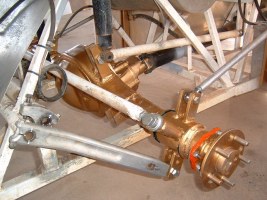 Diff in, painted and working well.
19 December 2004
Diff assembly finally 100% complete. Shortened torque arm fitted. Everything looking good.
10 February 2005
Unfortunately, my engine is still causing grief and I am STILL waiting for bits for my 'new' distributor to arrive from the States. I am just about ready to give up on them. I will name the supplier here if I don't receive them very soon.
17 February 2005
Ahhhhh,
My faith in the internet and on-line businesses has been restored with the arrival, finally, of the parts required to repair my 'new' distributor, from the good ol' US of A.
I will now, hopefully, see some action on the track for myself, as I have not enjoyed being a spectator.