Upgrades - 2003/2004

21 October 2003
This is why I was not at Huntly's Opening meeting this season...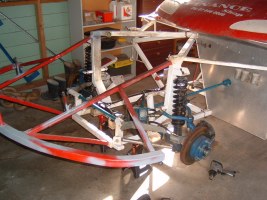 STILL NO ENGINE!
I have had time to kill so I have been mucking around with the steering. I have been using Torana steering arms, on the hub's, but have found that they are prone to bending with even light touches. So I have replaced them with "short" HQ arms and beefed them up a bit. Should be good now. I have also repaired all of the panels. Man I hate fibreglassing and bog!!!!!!
31 October 2003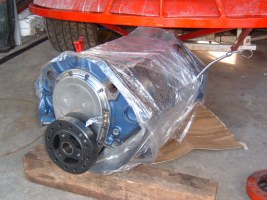 I have my engine back......yippeeeeeee
Just have to put it all back together now and put it back where it belongs.
5 November 2003
Finally some progress is being made. I painted and put the engine back together over the weekend. Last night I put it back in the car. Tonight I am fitting the headers and getting the motor ready to fire up tomorrow night.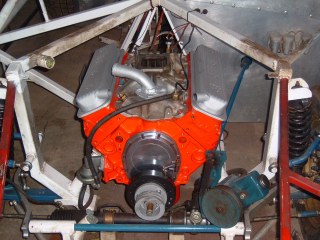 Engine in - getting there...
10 November 2003
Almost a week later and the engine is in, and every thing is all connected. Unfortunately an oil leak was found when starting the engine for the first time. Have to fix that tomorrow night.
Engine in - DONE!!!!!
Body is all back on, only the bonnet needs finishing off and painting.