16 December 2006, Huntly

NORTH ISLAND SUPER SALOON CHAMP'S

Well,
What can I say, but wow, it was great to be back on Track for a new season, finally!
Got to the track early for green sheeting and to help with North Island Super Saloon Champ's.
Green sheeting went well, as expected.
I then got the call up from Red to pack the VERY wet track. I jumped at his request as it was a chance to get some laps in, al be it slow ones. I must have done 60 or 70 lap's by the time I came off and the car seemed to go very well on the wet surface.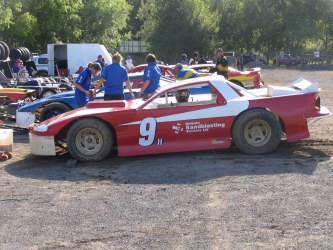 In the pit's after green sheeting and cleaned up after wheel pack.
These were to be famous last thoughts, as after drawing grid 5 in the first race, I managed to hit the wall in turn 3 after going straight ahead on a wet patch. Some race pic's and the end result are shown below.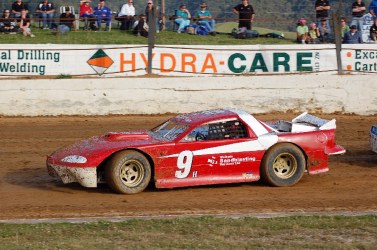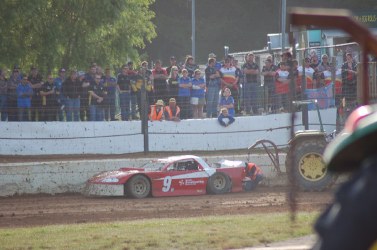 Race 1 at Huntly on 16/12/06.
Thanks to all who helped to get the car on the trailer, especially Erin, Kieran and the Tractor drivers.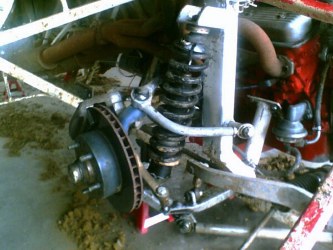 Damage done 16.12.06.
I will change things drastically in the front end now and hope to be back out for the Waikato Champ's on 13 January 2007.