Vintage Stock Car Rebuild

Courtesy of Porry!
Last Updated 25 January 2003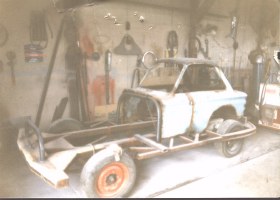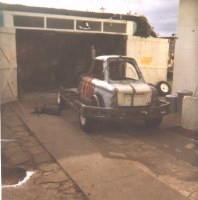 Original Photo's of Kevin Free's "Brand New" Stock Car Being Built.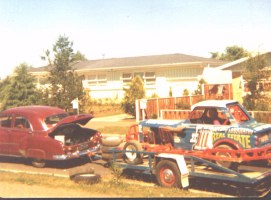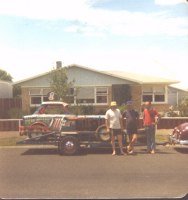 All Done and Ready to Race! Check Out The Tow Vehicle and
"The Boy's"
Kevin with the Chequered Flag.
25 Years Later...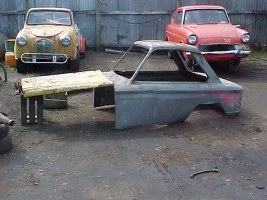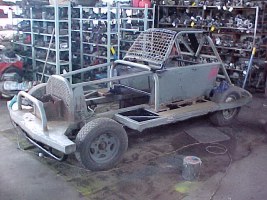 Body shell pretty bad after sitting 25 years in the gorse. Had to have Major surgery courtesy of Barry Tidd Panel & Paint. We found the car on a cockies farm in Raglan. How it got there was not known by the Cocky as he had only taken the place over 25 years ago!!!
Chassis was in the barn, diff was stuffed, front brakes seized, but chassis was pretty good.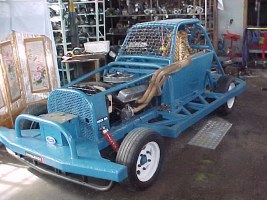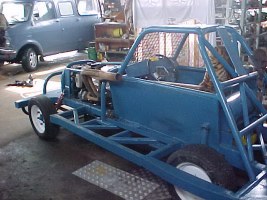 Chassis sandblasted & painted. New diff fitted from Mark II Zepher. Replaced front hubs (transit) and new tyres. Seat, fuel tank, radiator, rebuilt Chevy, HQ box and dummy exhausts.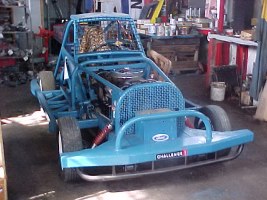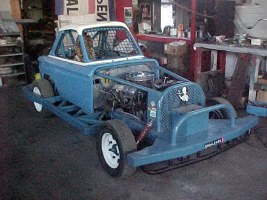 Firewall not fitted on LH photo due to major problems with steering. RH photo shows firewall in, steering column in, box out, body back from Barry Tidd Panel & Paint and fitted to chassis.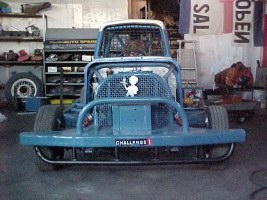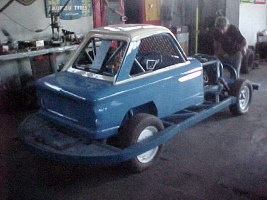 Still sorting out steering. Willy the Waiter on Duty! Rear shot of unusual rounded rear bumper which was eventually banned by SCB.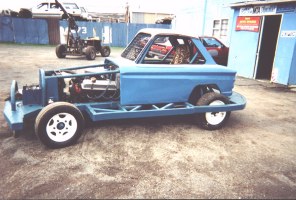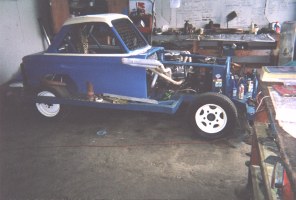 Work progressing well, but colour photo's (above) were found, which meant a full strip down & repaint!!!!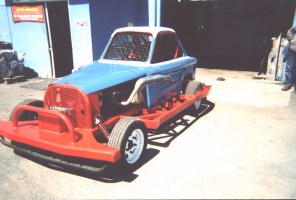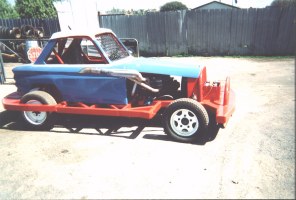 Repainted. Headers completed & fitted. Looking good!!!!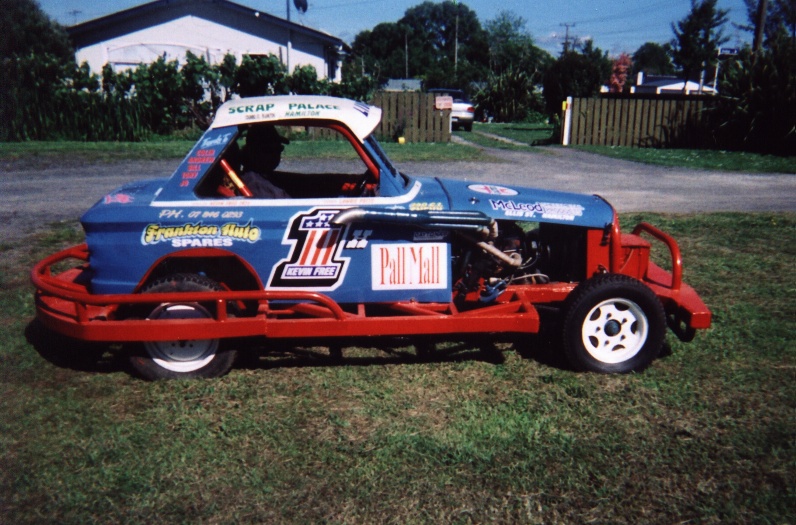 AND HERE SHE IS IN ALL HER GLORY!!!!!!!!!!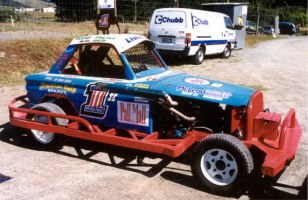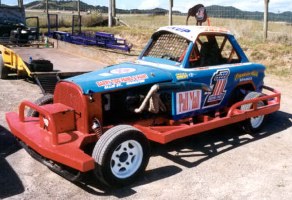 At Huntly Speedway 18 January 2003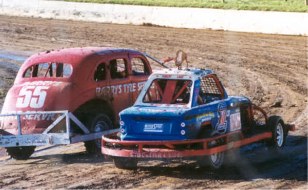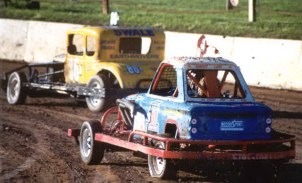 Porry Mixing It With 55 & 86A Vintage Stock Cars